TO write this article it should be highlighted that cars and motorbikes have been far too large a part of my life. Certainly my bank manager as well as my wife will agree.
Driving in any part of the world is for most of us a fact of life and love it or hate it, we have not found a good enough replacement for our personal transport as yet.
In the UK, one of the smaller nations it has to be stated, we have an estimated 31 million cars on the road. Not bad for a country with only 60 million people and many of them can't drive as still under age.
There are a number of topics that need to be considered and this brief guide we hope will help address any initial questions. Some of the data is from the AA and thank them for their information.
DRIVING LICENSE
The minimum age to drive in the UK varies depending on the vehicle in question.
At the age of 16, you can ride a small motorbike/scooter as long as this is 50cc or less. At the age of 17, you may apply for taking your driving/bike test and ride a motorcycle up to 125% cc or any car.
The requirements for securing a license can vary over time and this is certainly true of securing a motorbike license so a quick look at the UK government website to ensure you are fully up to
speed is recommended and the links can be located on the last page. Insurance is the biggest problem as frankly it can be scary expensive to cover a young driver, so fast and power cars/bikes are really out for most people.
MOT TEST
Often overlooked but any vehicle over 3 years old must obtain a certificate to show that it is road worthy. There are plenty of sites in the UK for completing this but if this is not addressed you
will find your insurance is not valid.
WHERE TO GO FOR MORE DETAILS
All of our clients and relocating assignee's will have free access to the on-line area guide and through this portal, there is all the information you could ever want to see - hopefully...
INSURANCE
The good news is that there are huge choices out there and also a vast range of on line comparison sites that will obtain multiple quotes for you. The bad news is that insurance can seem high compared to some countries. Still, the best solution to obtain an idea of what is right and wrong for you would be to go to sites such as 'Money Supermarket' 'Compare the Market' or Confused.com' to get an idea. In fact there are so many it might be just as easy as to complete a search in your search engine of chose and a full list will become clear.
VEHICLE EXCISE DUTY (Used to be called Road Tax)
Almost every car and bike will need to pay tax and the amount you will pay will depend on the emissions of your vehicle. Clearly the bigger and more 'dirty' your engine is, the more you pay, but that was really obvious. The UK government does keep changing this as well so ensure you are up to speed by going to their website for the latest charges.
DRIVING IN LONDON
If you are visiting central London it's best to use public transport if you can - most Londoners avoid driving and the traffic in central London is dominated by taxis, buses, commercial vehicles and
cyclists.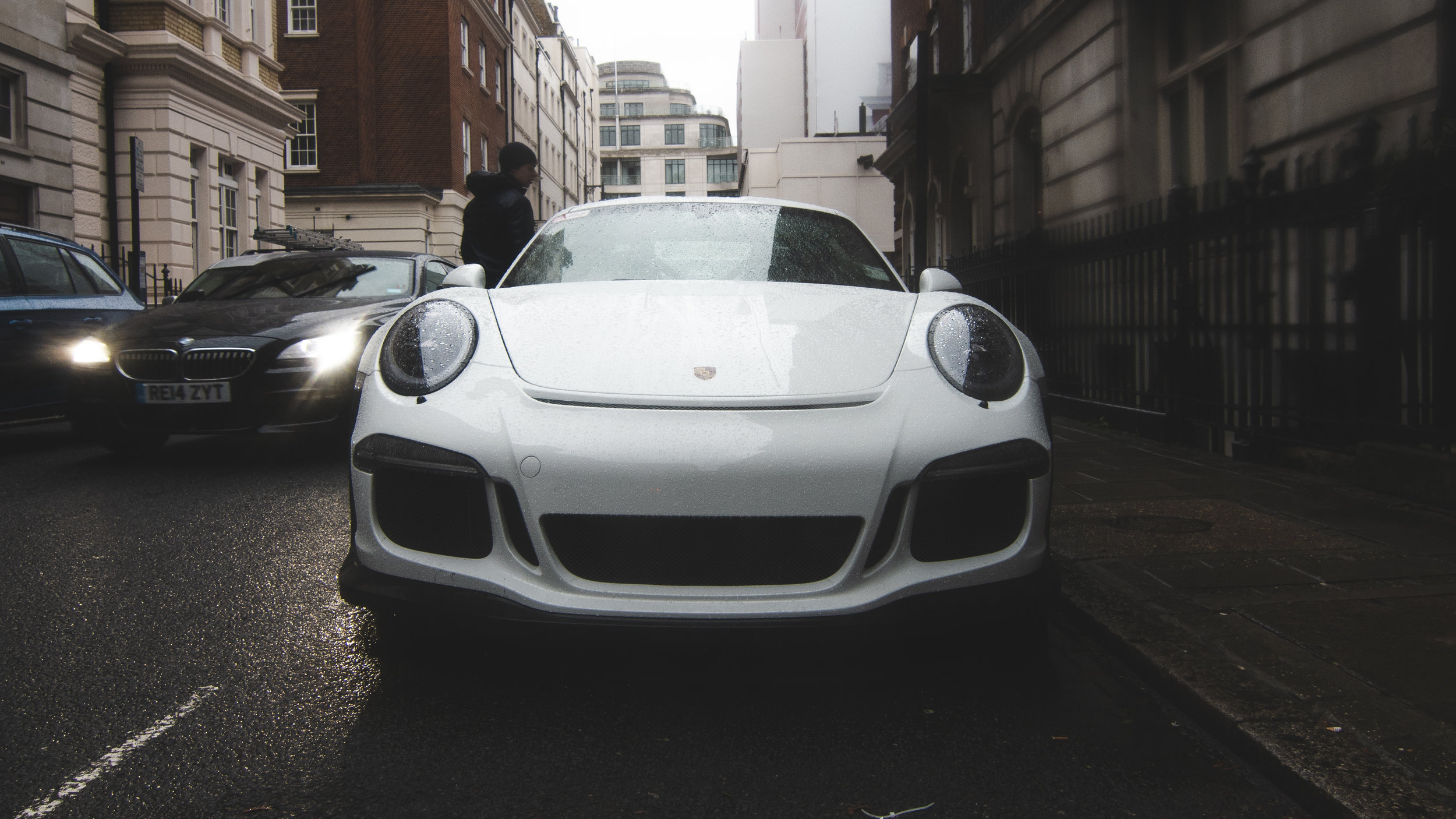 London Congrestion Charge
If you do drive in the central zone you will have to pay the congestion charge. The charge is payable Monday to Friday between 7 am and 6 pm and the zone is identified by signs and road markings
displaying a white 'C' on a red background.
DRIVING ON THE LEFT
With nearly 35 million vehicles, including almost 31 million cars, British roads are generally much busier than roads across mainland Europe. Do not cross or join a road until there is a gap large enough for you to do so safely, and watch out for pedestrians, cyclists, motorcyclists and other
vulnerable road users when turning at any junction.
On dual carriageways and motorways use the left-hand lane unless overtaking. Pay particular attention when turning at a junction or rejoining the road after a short stop (refueling etc.) as this is
when you are most likely to forget and revert to driving on the right.
There is no general priority rule. You must stop at junctions with a solid white line across the road and must give way to traffic on the main road when emerging from a junction with broken white lines across the road.
ACCIDENTS
If you are involved in a road-traffic accident as a driver you must stop if anyone is injured, if there's damage to another vehicle or property or if an animal is injured. You should remain at the scene for a reasonable period and give your vehicle registration number, insurance details and your name and
address, and that of the vehicle owner (if different) to anyone with reasonable grounds to ask for those details.
BRING YOUR OWN CAR TO THE UK
If you decide to drive your own vehicle for your very own British road trip, then there are a few things to keep in mind.
What you need to bring:
Your passport or ID card

Your vehicle's documents

A valid driver's license

All valid driving licenses in the European Economic Area (EEA) are fully and mutually recognised

See if you can drive in Britain with your non-GB license with the UK Government's online test
A European Accident Statement This is standardised throughout the EU and will speed up any claim settlements in case of an accident

Ask your car insurance company for more information.

Accident and breakdown cover

Check if you have comprehensive cover. This is valid in all European countries and covers any costs if your car gets stolen or is damaged in an accident. If not, you may need to upgrade.

Motor insurance certificate

Green Insurance Card Not compulsory but strongly recommended, as it provides all the
information you'll need in case of an accident abroad. Your car insurer will give this to you.
EQUIPMENT
Things that should be in the car:
Warning triangle

Reflective jacket

First-aid kit

Fire extinguisher

Spare light bulbs
Things that are forbidden:
Spare Jerry cans (petrol cans) are not allowed on ferries
HOW MANY LEFT
Maybe this is just us, but this website is way to interesting if you want to be a bit of a nerd and want to see what is on the road and which of the rarest cars are still out there. There are a few of this sites, but the one we like is www.howmanyleft.co.uk
As you would expect from a website with this name, it will show you how many of a certain car are still out there on the UK roads. Who knew that there are only 4 Lotus Europa SE 's left on the road now. Mind you it is a Lotus so maybe not a surprise.
How about the classic Mini pickup. Never a common sight but now there are only 24 Mini 1000 Pick Up's left and we all know this is only going to get smaller. Not vital information but somehow
interesting.
CAR EVENTS
If you are interested in going to any car/motorbike based events then the options are huge in the UK, in fact some of the best in Europe and beyond we would suggest. Try one of these if you
are looking for a great day out -
Isle of Man TT

Goodwood Festival of Speed

CarFest North & South

Classic Car Show

Formula 1 British GP

Motorcycle Live

Motorexpo

Brooklands Double Twelve Motorsport Festival

Beaulieu Motor Museum
Links
https://www.gov.uk/browse/driving/vehicle-tax-mot-insurance
https://www.gov.uk/browse/driving/highway-code-road-safety
https://www.gov.uk/vehicle-tax

AA - Breakdown Service
www.theaa.com
Overview of driving on the 'other side
Driving in the UK may raise some concerns if you have never driven a right hand drive car before. If this is the case, we would strongly recommend you attend a driving course to ensure that all the core skills are supported before taking to the roads. All the major driving schools offer such as service and many of our clients also insist on this taking place when assignee's first arrive. A lesson for a hour or two should offer you all the support you need.
Lastly, please ensure you are legally allowed to drive in the UK. Most countries are supported for the first year but after then, you may need to complete the UK driving license. Don't overlook this. To ensure you are fully clear on what you can and can't do, click the link to the government site below.
https://www.gov.uk/driving-nongb-licence