Which Offers Best Value?
Hotels, serviced accommodation or Icon Managed Property?
Which option is going to provide the right cost solution for the assignees stay? Don't guess; we can work this all out for you using our Cost Calculator.
What does it do?
Our system is based on real-time data allowing for a side by side comparison based on the area, length of stay, property size and a huge range of options you might want to consider.
By clicking on the options required, the calculator will show the following -
Cost per night for hotel/serviced accommodation vs managed property

How much corporate housing will save you per month and over a year period

Adjust the calculation as many times as required and see how this adjusts the figures

Set what needed and we will provide that solution
No guessing on costs, everything is confirmed allowing for an instant discussion to be made. Save time & money with your temporary housing quickly & easily.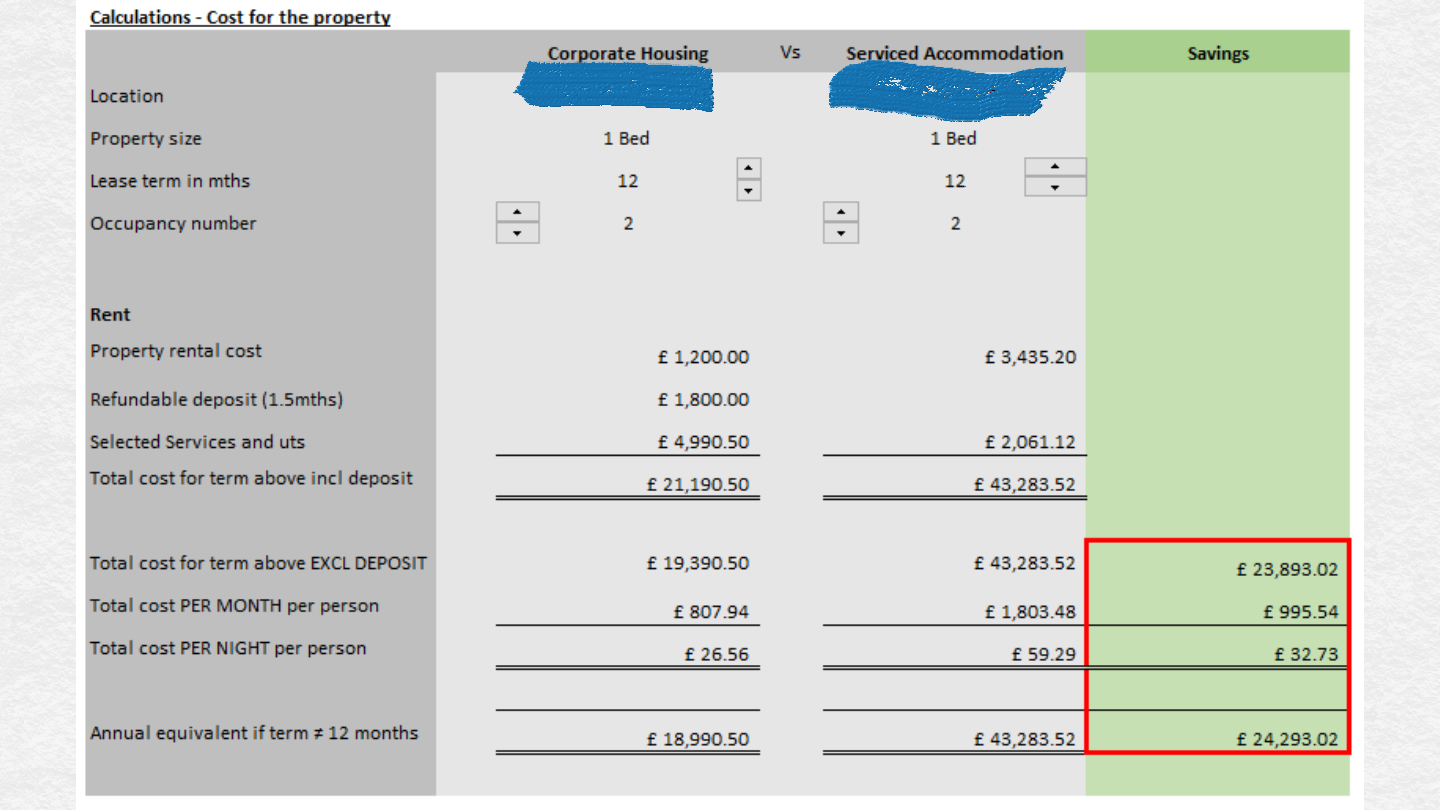 Real Savings; Real Difference
Built just for you and the areas that matter to you. Ask how we can provide the tools to identify what solution will save you the most money.
For this client, we saved them £24,293.02 over a 12 month period.