Relocation Services
Why the core & secondary services?
All our services matter equally to us and are supported to the same extremely high standards plus can everyone can be commissioned independently. However, at the heart of most relocation requirements are Home Search, Self Managed or Corporate Housing with many of the others added to fully meet your assignees, policy & budget needs. All the options are yours to choose with plenty more offered but just too many to add here.
How can we best help? Please contact us by clicking the link below or go to the chat feature in the bottom right hand corner.
Accompanied and Unaccompanied
Your own dedicated point of contact; research completed in-house by award winning staff; free access to a real-time on-line platform with an interactive digital agenda & that's just the start for your home finder solution.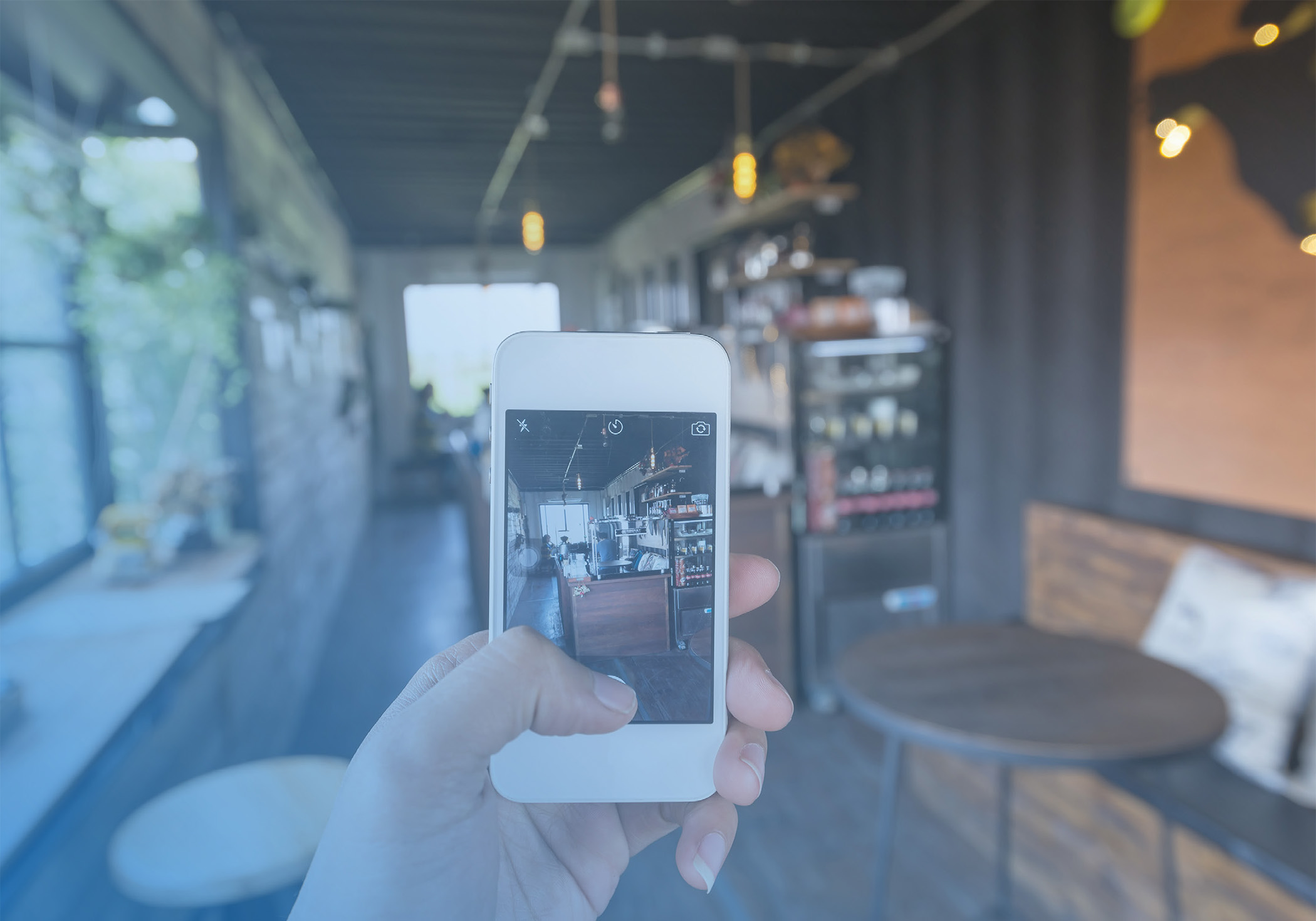 Our Self Managed Home Finding service is an outstanding but low cost solution supporting the assignee in finding their new home plus loads more, whilst supporting the employer to deliver high quality support to your assignees.
The perfect corporate assignment solution allowing your assignees to have a secure short or long term home before they even travel. Designed to allow your assignees to 'Arrive & Thrive' whilst saving compared with Serviced Accommodation.
All of our core services are fully supported by a wealth of solutions, supporting services and our award winning assistance.
Furthermore each & every client's requirements are fully processed mapped ensuring it meets your needs perfectly.
Standard Support Includes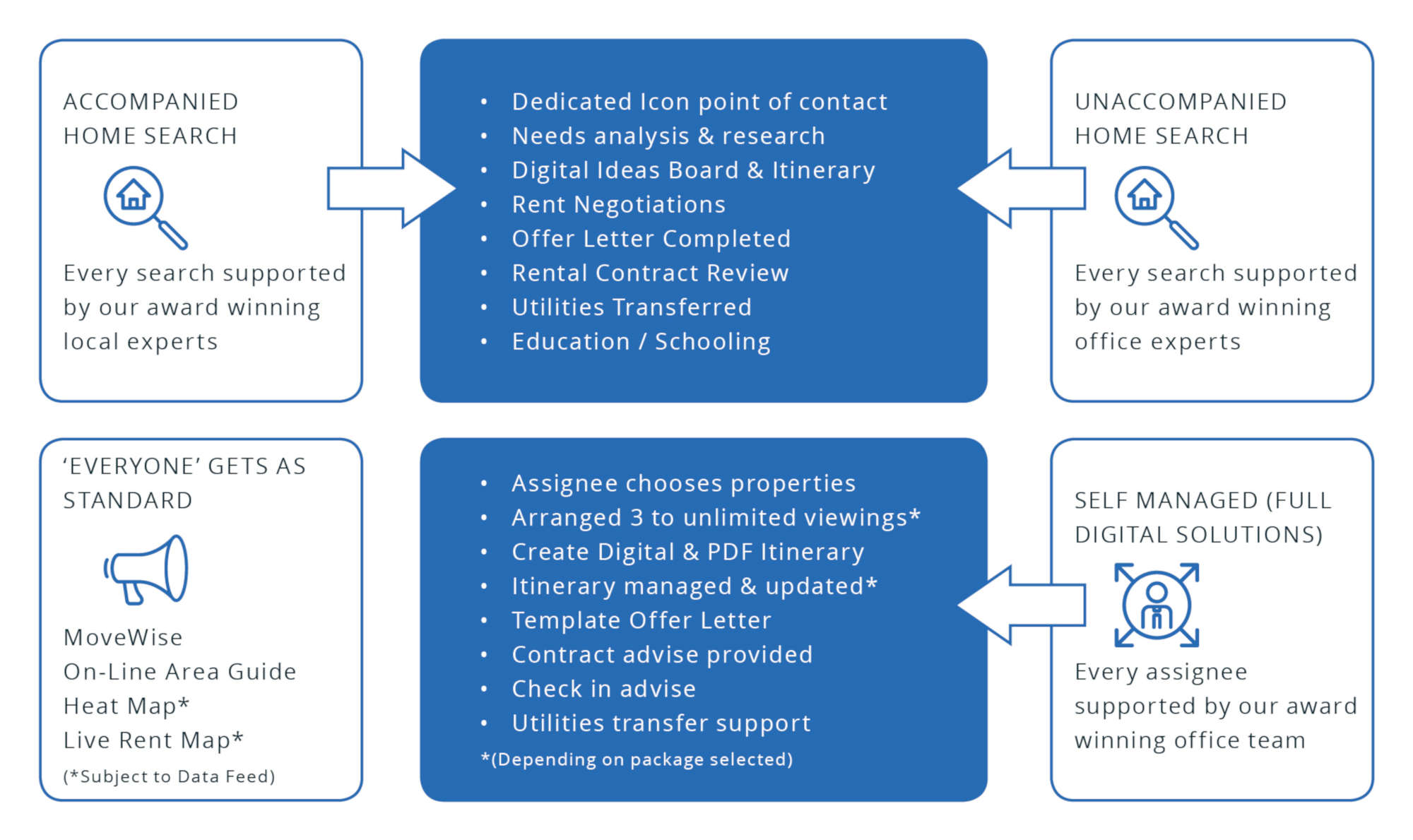 Ensuring that the assignees family identify & secure the right schools in the right area. Will ensure that the assignee & their family are settled and able to enjoy their stay in the new location.
For any relocation there remains a core need to ensure that the relocating assignee & family are clear & focused on where they could be living and fully confident of their transfer. It is always essential to ensure that your assignees are in the right place, at the right time and in the right frame of mind to achieve their business goals. This is where the Area Orientation can fully assist.
Rental Contract Validation & Lease Renewal
Not all rental contracts are to the same standard or will have all the requirements needed as standard. Don't risk it, have it checked by our experienced team. Included as standard in our Home Search Packages.
Business Travellers & Graduate Programme
For many companies, there are different policies and requirements for their business travellers, graduates and other key staff such as new recruits.
A clear Duty of Care is required to support these assignees and the traditional home finding packages are not always the right solution.

We have a long-standing trusted relationship with some of the leading immigration companies.
This close partnership also ensures that all work permit and visa requirements are perfectly married to the relocation and removals service ensuring that the right action is taking place at the right time for every client & assignee.
Expenses Management Services
Our Expense Management service is designed to work fully in partnership with all of our relocation packages, from Home Finding to Corporate Housing, as well as a full standalone solution. Our experience of managing and payment of expenses on your behalf is integral to any relocation solution.
The Settling In support is designed around the client's policy and the assignees needs allowing for every assignee to have a dedicated time to address everything that is essential to them being able to focus on their new role & environment fully.
Our departure service is here to –
- Save you money
- Save you time
- Ensure that your departure is smoothly managed
A massive range of over 30 additional support services are offered, including, but not limited too -
- Opening Bank Accounts
- Taxi & Airport Transfers
- Serviced & Short-Term Accommodation
- Please ask if you don't see what you require
Cost Leadership Solutions
Download our Cost Leadership document
Reducing cost is not just a helpful side outcome, but has always been central to our approach. Therefore we are proud to offer cost reductions models that can be shared on how these have been achieved for our clients and their assignees repeatedly.
Perhaps advertising them on our site for other relocation companies to develop their thinking from is not the best solution. However, just ask us for examples by using the form below and we would be delighted to share a report with how to drive down costs with you.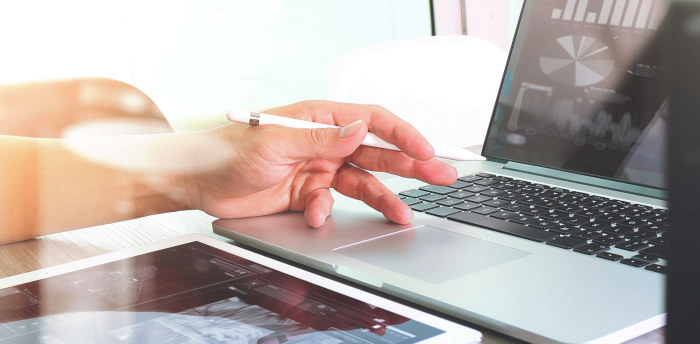 Since 2001 we have helped relocate tens of thousands of assignees with many being part of a larger project or relocation requirement.
We have a selection of case studies from a range of leading companies.